Recipes
Lemon & Chive Pesto Gnocchi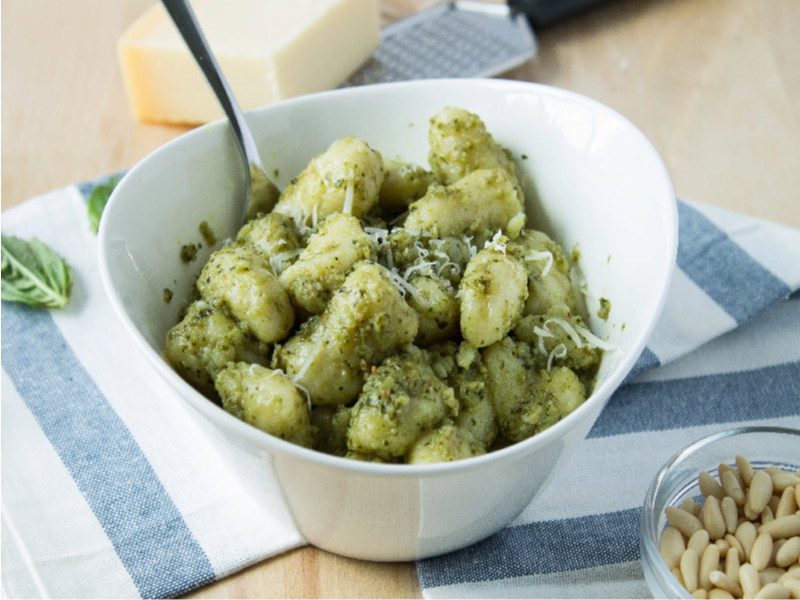 A superb vegetarian supper, and a welcome change from normal pasta!
Prep: 10 mins
Cook: 5 mins
Calories: 667 per serving
Ingredients (serves 2):
1 garlic clove (finely chopped)
Small bunch parsley (finely chopped)
Small bunch of chives (snipped)
2 tablespoons toasted pine nuts (roughly chopped)
2 tablespoons grated vegetarian parmesan
Zest and juice from 1 lemon
4 tablespoons olive oil
500g gnocchi
Method:
1. In a small bowl, stir together the garlic, herbs, cheese, and lemon zest, then season well and stir in the olive oil and lemon juice.
2. Cook the gnocchi in a pan of salted water, following the instructions on the packet. Season well, and once it is cooked, drain it and put it into a serving bowl. Toss through the pesto and serve up into warm bowls.
Top Tip: Add some cooked pancetta to make this into a meaty meal!