Green Park's CSR day at Blagrave Nursery School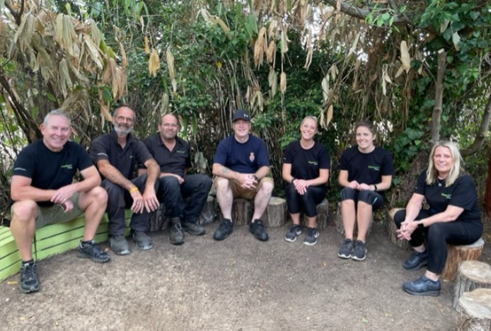 On Friday 19th August 2022 members of the Green Park team spent the day volunteering at Blagrave Nursery School in Tilehurst, improving the outside space.
With a lack of funding and a grounds maintenance operative, the nursery had being struggling to maintain their outside space ahead of the upcoming academic year. The Green Park team were happy to help out by spending an enjoyable and extremely rewarding day at the nursery, tidying up and refreshing the external play areas. Tasks included gardening, painting, planting, laying paving slabs and cutting back branches.
The staff at Blagrave Nursery School were beyond grateful for all the efforts on the day and have since been in contact to say the team in attendance 'achieved more in a day than they could have over a whole academic year'.