Recipes
Banana Milkshakes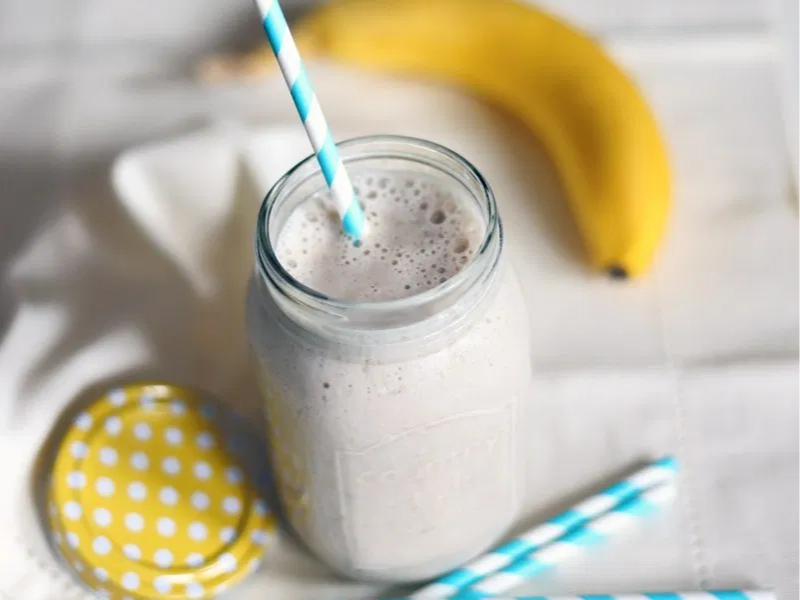 Try this creamy vanilla and banana milkshake – it's the perfect treat!
Prep: 5 mins
Cook: N/A
Calories: 722 per serving
Ingredients (makes 1):
250ml semi-skimmed milk
1 scoop vanilla ice cream
2 bananas (chopped)
50ml double cream (whipped)
Pinch of cinnamon
Method:
1. Put the milk, vanilla ice cream, and banana into a blender and whizz everything up until smooth.
2. Pour the mixture into a tall glass and top with a big spoonful of the whipped cream, then sprinkle the cinnamon on top and enjoy!
Top Tip: Add a straw, some banana chips and a cherry on top for the real American diner experience!