Recipes
Vegan French Toast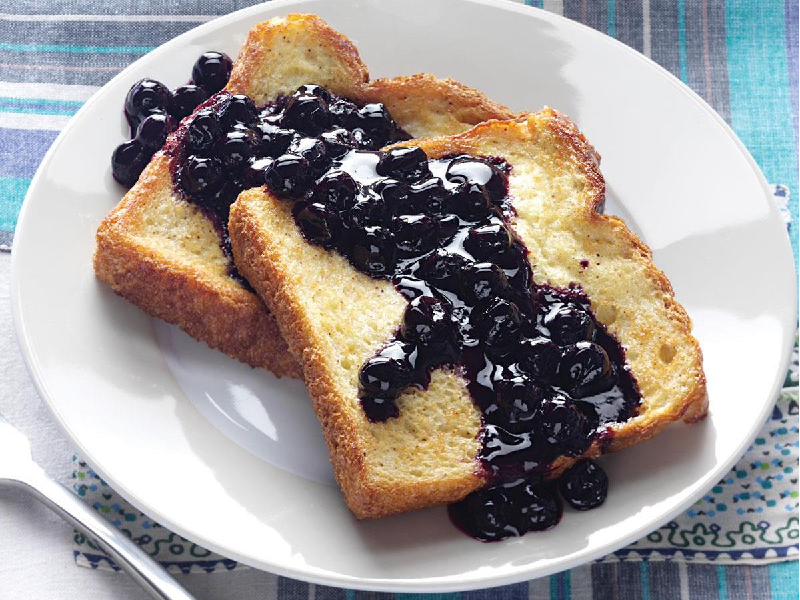 Slathered in maple syrup and served with fresh fruit, this is the perfect Sunday brunch.

Prep: 20 mins
Cook: 20 mins
Calories: 210 per serving

Ingredients (serves 6):
3 tablespoons maple syrup
150g blueberries
2 tablespoons gram flour
2 tablespoons ground almonds
2 teaspoons ground cinnamon
200ml oat or rice milk
1 tablespoon golden caster sugar
1 teaspoon vanilla extract
6 slices of thick white bread
Dash grapeseed oil (for frying)
Icing sugar (for dusting)

Method:
1. Gently heat the maple syrup and blueberries in a saucepan, until the blueberries start to split and release their juice, then set them to one side.

2. Whisk together the flour, almonds, cinnamon, milk and vanilla in a shallow bowl.

3. In a frying pan, heat a little oil and then dip a slice of bread into milk mixture (shaking off any excess) and add to the frying pan. Fry the bread on both sides until it browns and is crispy at the edges.

4. Keep the slices warm in the oven (on a low setting) whilst you cook the rest, then serve with the blueberries spooned over and sprinkle with icing sugar!