Bread Baking Corner
The best bread baking books that should be in every home baker's library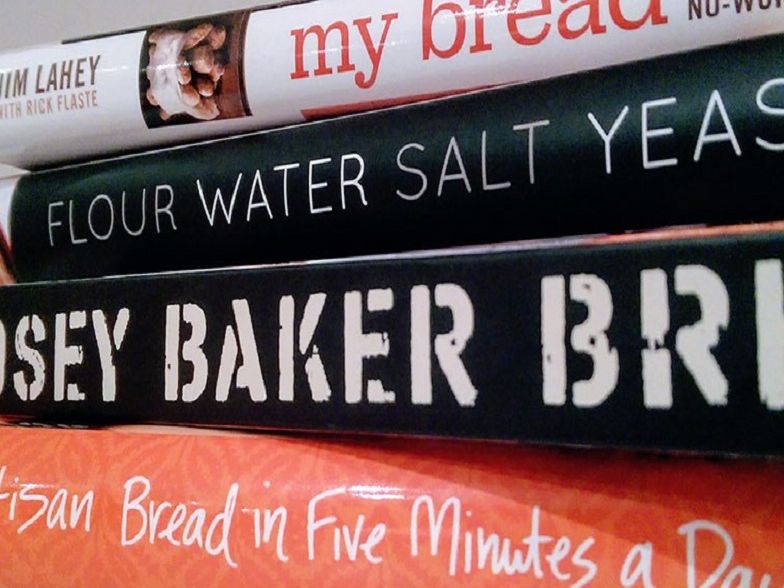 Find some of the best bread baking books filled with techniques, theories and recipes.
The Handmade Loaf by Dan Lepard
The Handmade Loaf is a collection of recipes, personal stories and photographs that capture both the breads and the bakers of Europe. With over 80 recipes, many inspired by the bakers profiled, The Handmade Loaf provides a variety of bread staples that range from the rustic to the artisan. They tap into an older knowledge of bread baking while looking at local ingredients and traditional methods with fresh eyes.
Flour Water Salt Yeast: The Fundamentals of Artisan Bread & Pizza by Ken Forkish
From Portland's most acclaimed and beloved baker comes this must-have baking guide, featuring recipes for world-class breads and pizzas and a variety of schedules suited for the home baker.
Dough by Richard Bertinet
This award-winning book is an invaluable guide on how to make simple contemporary bread. Richard Bertinet brings back the fun to breadmaking with his practical and easy approach so you will never want to buy a supermarket loaf again. He uses a method of 'working' the dough rather than 'kneading' it, allowing air and therefore lightness to prevail so you don't create that well-known home-made brick bread.
Tartine Bread by Chad Robertson
This book by Chad Roberston from the famous La Tartine bakery in San Francisco, deals with Sourdough bread and has the characteristic of a textbook. Unlike a classic recipe book where you can skim and choose a different recipe each time, the structure of the book is built so that certain concepts and techniques are mentioned in a specific recipe and to implement them you need to read this particular chapter before proceeding to the recipe you wish to make.