Recipes
Spinach & Ricotta Gnocchi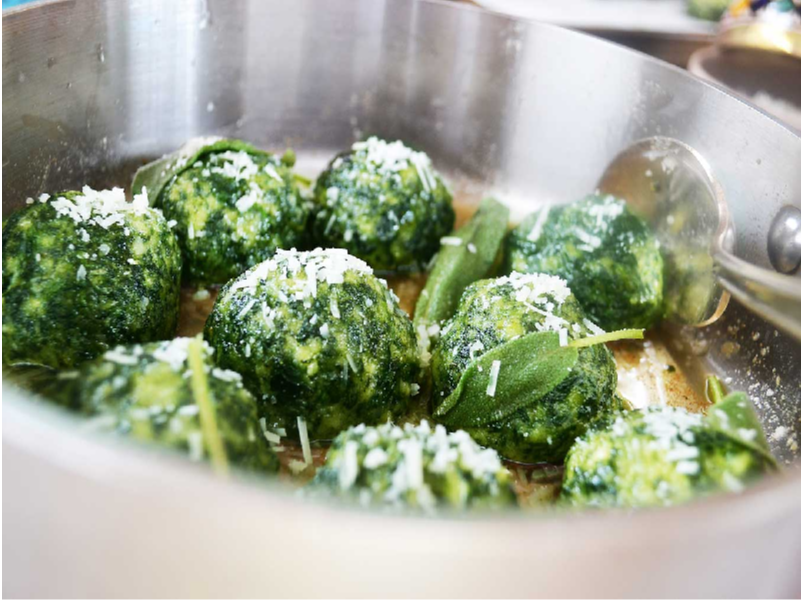 This super easy home-made gnocchi is a super summer evening dinner, and is just under 300 calories per serving!

Prep: 40 mins
Cook: 10 mins
Calories: 287 per serving

Ingredients (serves 4):
200g baby spinach (washed)
Small handful of parsley leaves (finely chopped)
1 garlic clove (crushed)
140g ricotta
85g plain flour
2 eggs
100g freshly grated parmesan (plus extra to serve)
Freshly grated nutmeg

Method:
1. Put the kettle on to boil, then in a large bowl place the spinach and pour the boiling water over it. Leave this for two minutes, until the spinach has wilted, and then drain. Leave it to cool and wrap a clean tea towel around the spinach and squeeze out as much water possible over the sink, then finely chop.

2. Place the chopped spinach, parsley, garlic, ricotta, flour, eggs, parmesan, and grated nutmeg into a large bowl and season with salt and pepper. Using a fork, stir the mixture thoroughly until everything is completely mixed together.

3. Wet your hands and form the mixture into walnut sized balls, then place them on a large tray or plate and refrigerate for 30-45 minutes.

4. When you're ready to cook the gnocchi, heat the oven to warm and place a large pan of water to boil. Once boiled, reduce the heat to medium and cook the gnocchi in batches (about 8 – 10 at a time). They should sink to the bottom and will then rise, and when they rise give them one final minute to cook, then remove with a slotted spoon and warm in the oven whilst you cook the rest.

5. Serve the gnocchi on warm plates drizzled with olive oil, and add some fresh rocket and a generous amount of parmesan cheese!

Top Tip: You also cook up some asparagus to serve with the gnocchi or serve with pancetta to make it non-vegetarian.