Recipes
Rhubarb Cordial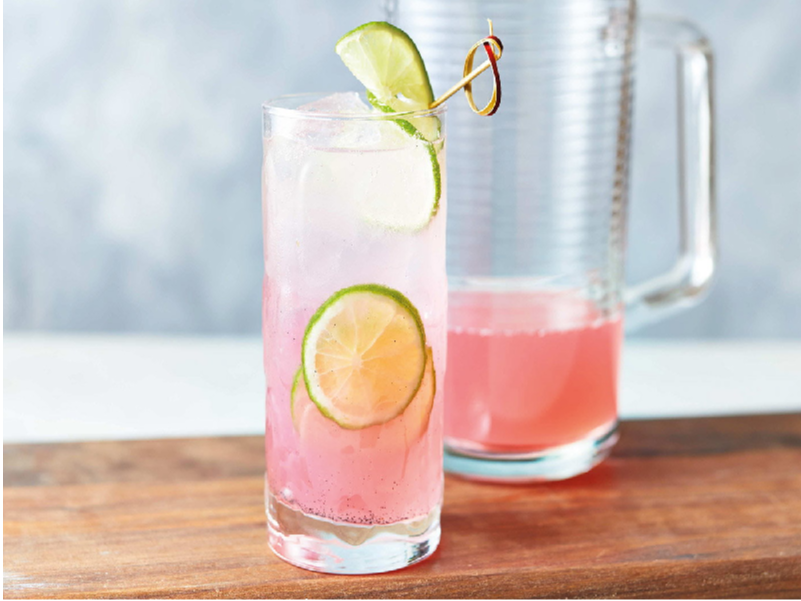 A refreshing cordial that's perfect served in a tall glass on a hot summer's day!
Prep: 10 mins
Cook: 12 mins
Calories: 49 per serving
Ingredients (makes 600ml):
300g golden caster sugar
Zest and juice of 1 orange
Zest and juice of 1 lemon
250g rhubarb (chopped)
1 slice of fresh root ginger (peeled)
Method:
1. In a large saucepan, boil 300ml of water and then bring to a simmer. Add the zest and juice from the lemon and orange, along with the rhubarb and ginger. Cook the mixture over a medium heat until the rhubarb is tender and falling apart.
2. Over a large bowl, pour the mixture through a fine sieve lined with a muslin, then transfer the cordial to sterilised bottles. This will keep in the fridge for up to a month.
3. Serve the cordial at a ratio of 25ml per 100ml sparkling water, or to taste.
Top Tip: Serve the cordial in a tall glass with plenty of ice and a wedge of lime to enjoy to the max!