Nature
Increase in Breeding Bird Activity at Green Park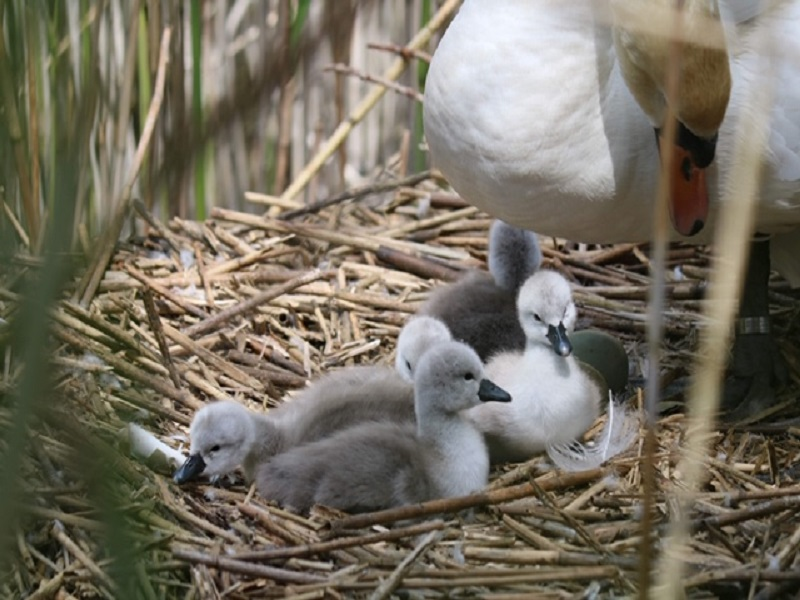 Green Park is committed to supporting and increasing biodiversity on-site. We have worked very hard to maintain the Wildlife Trust's Biodiversity Benchmark Award and are the only such business park to hold the award.
Breeding birds surveys took place on three separate visits between April and June, starting at sunrise and lasting between 3 and 4 hours. In the initial 2013 survey we had recorded 42 breeding or potential breeding species. In 2019 the number rose to 49. We are extremely happy to see this increase and can now note:
• Bullfinch
• Coal Tit
• Egyptian Goose
• Jay
• Grey Wagtail
• Lesser Black Backed Gull
• Lesser Whitethroat
• Pheasant
• Tree Creeper
Some of the above species are considered to be of conservation concern so it is fantastic that they have selected Green Park as their habitat. A species that we are very happy to still have on-site is a Nightingale, these are red listed due to severe (>80%) population decline so it is excellent that Green Park can be an urban eden for them.
Green Park has a wonderful array of habitats for nesting birds on-site and the Landscaping Team take great care in maintaining the Park to the benefit of the wildlife. These habitats include:
• Farmland such as undeveloped plots which are favourable to Linnets, White Throats and Garden Warblers
• Wetlands which are good for Geese, Swans, Coots, Moorhens and Ducks
• Marginal/reedbed which were seen to host Reed Warblers, Sedge Warblers and Reed Buntings
• Planted woodland which support our bird boxes
• Shrub beds which provide suitable scope for foraging
It is excellent to receive such positive survey results and we hope that you see many of the species noted. If you have any good photos of the bird life at Green Park, please share them with us by sending them in to Jenny Barnes. If you spot any wildlife you are concerned about please contact Faye Kelland.