Recipes
Gluten-Free Brownies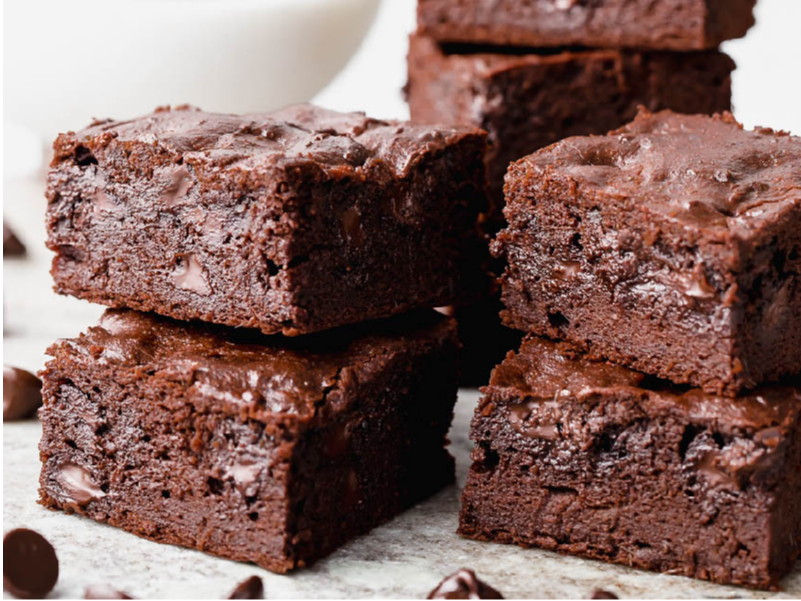 No gluten? No problem! Enjoy these gooey chocolate brownies with ice cream or as an afternoon treat.

Prep: 20 mins
Cook: 40 mins
Calories: 515 per serving

Ingredients (makes 12):
250g unsalted butter
250g dark chocolate
4 large eggs
300g golden caster sugar
1/2 teaspoon vanilla extract
100g gluten-free plain flour
60g cocoa powder
1/2 teaspoon fine sea salt
150g milk chocolate (cut into chunks)

Method:
1. Preheat the oven to 180C/160C fan/gas 4, then butter a 30x20cm non-stick tin and line the base with baking parchment.
2. Fill a small saucepan a third full with water and bring to a simmer. Place a heatproof bowl on top (make sure it is snug) add the butter and dark chocolate to the bowl, gently melting over a low heat. Then remove from the heat and leave it to cool a little.

3. Beat the sugar and eggs together in a large mixing bowl until it is thick, then gently fold in the melted chocolate and vanilla. Carefully fold in the flour, cocoa powder and salt, and then fold through the milk chocolate chunks.

4. Pour the brownie batter into the pre-greased tin and then place in the centre of the oven to bake for 35 minutes.

5. Once the brownies have baked, leave them on the side to cool completely and then cut into 12 squares.

6. You can heat this quickly in the microwave and serve with vanilla ice cream and fruit!