Recipes
Ginger Beer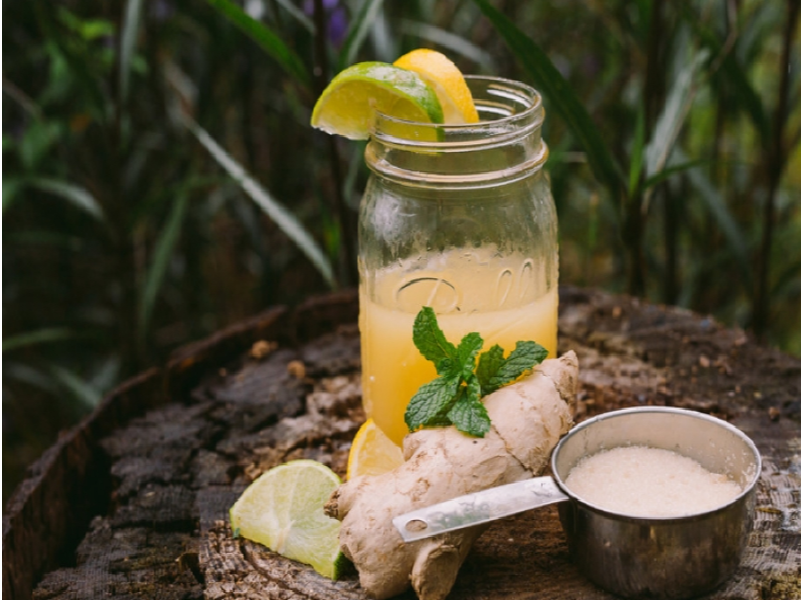 A quick and easy recipe for a cool summer drink! You can make this one as spicy as you like.

Prep: 10 mins
Cook: 0 mins
Calories: 113 per serving

Ingredients (serves 6):
100g ginger (scrubbed and roughly chopped)
1 lemon (chopped)
100g light muscavado sugar
1L bottle of lemonade or sparkling water, chilled (to serve)

Method:
1. Put the chopped ginger and lemon into a bowl and pour over 300ml of water, then blitz with a hand blender until very smooth.

2. Next, strain the mixture through a sieve into a bowl and press down on the pulp to remove as much liquid as you can.

3. Add the sugar to the bowl and then blitz again.

4. Decant the mixture into a bottle, and then when you're ready to serve add the lemonade or sparkling water to dilute!