Recipes
Chocolate & Cherry Cookies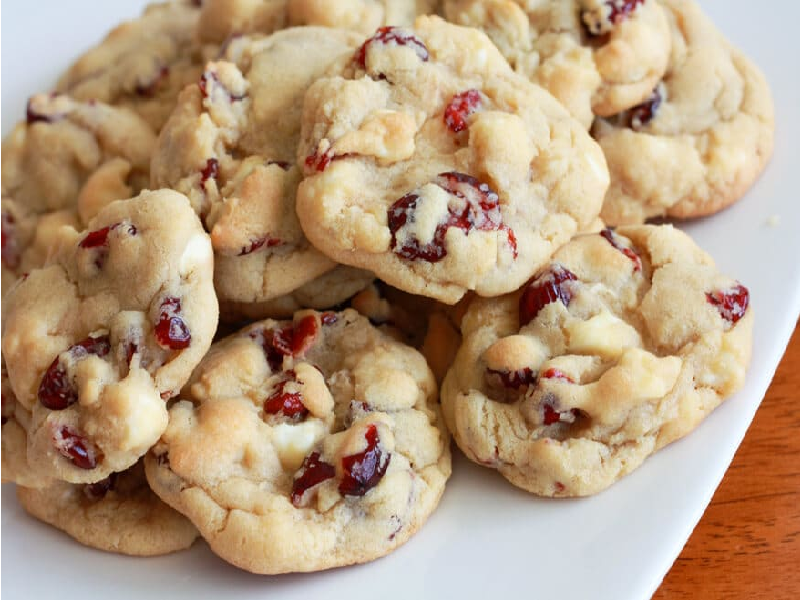 These delicious cookies are perfect to hand out to friends and family, with a cup of tea!
Prep: 15 mins
Cook: 15 mins
Calories: 186 per cookie
Ingredients (makes 20 large cookies):
200g unsalted butter (room temperature)
85g light muscavado sugar
85g golden caster sugar
1 egg
225g self-raising flour
50g plain cocoa (50-70% roughly chopped)
50g white chocolate (roughly chopped)
85g glace cherries (roughly chopped)
Method:
1. Heat oven to 190C/fan 170C/gas 5.
2. In a mixing bowl, beat together the sugar, butter and eggs until they are smooth, then gently fold in the flour, chocolates and cherries, and also 1/2 a teaspoon of salt.
3. Spoon the mixture onto a non-stick baking tray in large blobs – you should be able to make about 20 out of the mixture, and be sure to space them evenly apart as they will grow a lot as they bake.
4. Bake in the oven for 14 minutes, until the cookies are golden on the outside, but still soft and pale in the middle. Cool them on the baking tray for 5 minutes, then move them onto a rack and let them cool completely.
Top Tip: You can always freeze the cookie dough to bake later, just give it an extra 2-3mins in the oven.