Recipes
Beef Stroganoff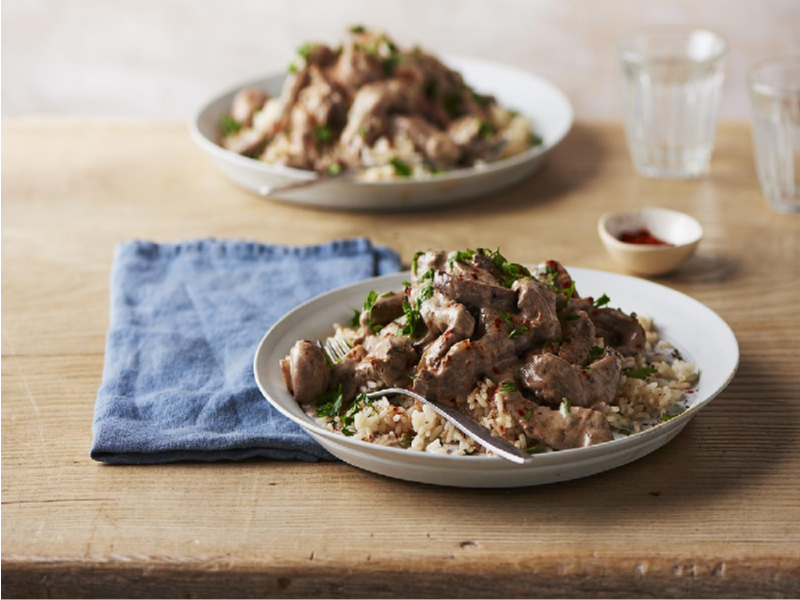 Tuck in to this delicious mid-week meal, and serve with either parpadelle pasta or rice to fill you up!
Prep: 10 mins
Cook: 35 mins
Calories: 438 per serving
Ingredients (serves 4):
1 tablespoon olive oil
1 onion (finely chopped)
1 garlic clove (crushed)
1 tablespoon butter
1 tablespoon plain flour
250g mushroom (sliced)
500g fillet steak (sliced)
150g creme fraiche
1 tablespoon english mustard
100ml beef stock
1/2 small pack of parsely (chopped)
Method:
1. In a non-stick frying pan, heat the olive oil and then add the sliced onions. Cook on a medium heat until they have started to soften, and you can add a little bit of water if they start to stick. Then add the crushed garlic and the butter and cook for about 3 minutes more.
2. Next, add the mushrooms to the pan and cook until they are soft. Season everthing well and then tip into a bowl and let it rest to one side.
3. Add the flour to the pan (and a little oil if it looks too dry), then add the sliced steak to the pan and put it back on the heat. Fry for 3-4 minutes until well coloured.
4. Add the mushroom mixtures back into the pan. Whisk together the creme fraiche, English mustard, and beef stock then stir into the pan with the beef and mushrooms.
5. Cook over a medium heat for about 5 minutes, then sprinkle the chopped parsley over and serve with either the pasta or rice!