Bread Baking Corner
Banana Bread Recipe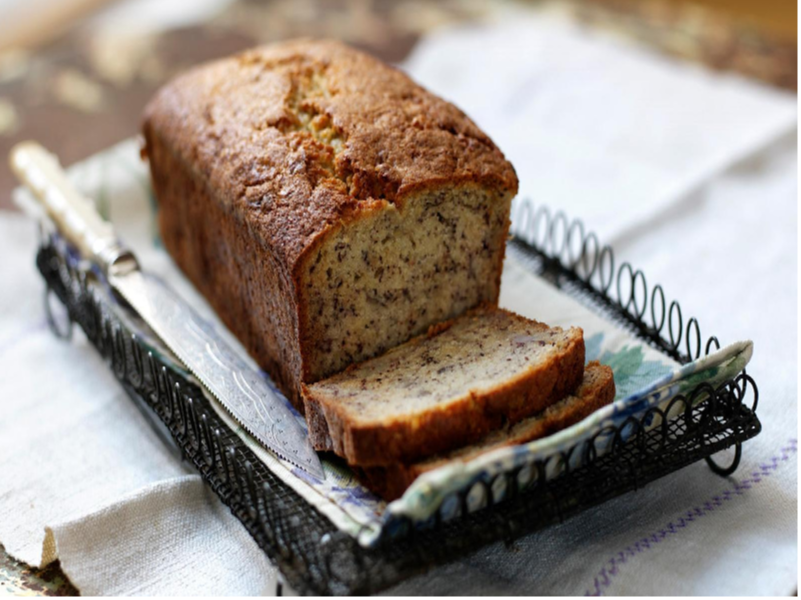 Don't let your old bananas go to waste – turn them into a delicious banana loaf to share with the family.
Prep: 20 mins
Cook: 30 mins – 1 hour
Calories: 334 calories per slice
Ingredients (serves 10):
285g plain flour
1 teaspoon bicarbonate of soda
1/2 teaspoon salt
110g butter (plus a little extra for greasing)
225g caster sugar
2 large eggs
4 bananas (mashed)
85ml buttermilk (or normal milk mixed with 1 and a half teaspoon lemon juice)
1 teaspoon vanilla extract
Method:
1. Preheat the oven to 180C
2. In a large bowl cream together the butter and sugar until it is light and fluffy, then add the eggs, mashed bananas, buttermilk and vanilla extract to the bowl and mix well.
3. Sieve in the flour, bicarbonate of soda, and salt into the bowl and fold into the mixture.
4. Grease a loaf tin (approximately 8in x 5in) and pour the mixture into the tin, making sure it's even.
5. Put the loaf tin in the oven for about 1 hour until the loaf is well risen and golden brown.
6. Once cooked, remove the loaf from the oven and allow it to cool for a few minutes, then turn out onto a wire rack.
7. Finally, put the kettle on, cut a slice of cake, and sit down and enjoy!