Green Park hosts the Reading Half Marathon & Green Park Challenge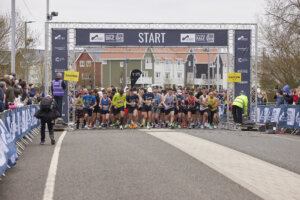 Nearly 10,000 of you visited Green Park at the weekend to take part in the Green Park Challenge and Reading Half Marathon. 
Thank you to everyone who participated, volunteered and encouraged runners along the way.  We'll see you next year!
About the Green Park Challenge:
The Green Park Challenge is a 3km fun run which is open to all the family and begins at 8:30am. So, whether you're a seasoned runner looking for a bite-sized race or want to take part just for the fun of it, make sure this event is in the diary.
Click here to sign up to the 2024 Green Park Challenge.
About the Reading Half Marathon:
Historically attracting thousands of entrants, the Reading Half Marathon takes place on the same day as the Green Park Challenge at 10:15am. Runners begin at Green Park, winding their way through the biodiverse 195-acre park before making their way around Reading and into the Select Car Leasing Stadium (formally known as the Makejski Stadium) for a grandstand finish.
Click here to sign up to the 2024 Reading Half Marathon.